People who achieved success late in life. Biography
A list of people who achieved success late in life – often after initial failures.

Colonel Sanders (1890 – December 16, 1980) Colonel Sanders was the eccentric and innovative founder of Kentucky Fried Chicken (KFC) However, he didn't set up the business until he was 62 years old. He developed his secret of frying chicken in 1939, but it was not until 1952, with nothing more than small social security payments that he approached restaurants with his recipe. The first restaurant in Salt Lake City to take his restaurant was a huge success leading to an explosion in KFC's across the country. He sold his stake in the company in 1964 at the age of 74 and served as an iconic ambassador for the company.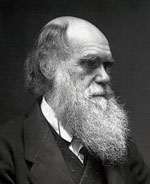 Charles Darwin (1809 – 1882) English scientist. Darwin developed the theory of evolution against a backdrop of disbelief and scepticism. He began his studies aged 21 on the Voyage of the Beagle. However, uncertainty over the reaction to his then shocking conclusions led him to hold back from publishing. Aged 50 in 1859, he finally published On the Origin of Species (1859) and was capitulated to international fame and he spent the later part of his life defending his findings from a sceptical religious establishment.

Ray Kroc (1902 – 1984) Kroc was an American businessman who set up the successful McDonald's franchise of fast-food restaurants – in doing so he revolutionised American restaurants and established a significant cultural element of modern America. When he began to developed the McDonald's franchise in 1954, he was 52 and a struggling milkshake salesman. His great success came towards the end of his life.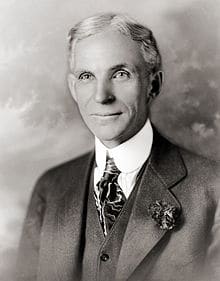 Henry Ford (1864-1947). Ford pioneered the use of mass production for motor cars, helping to reduce the price and make cars affordable for the average American consumer. He established his first car company in 1899 at the age of 36, however, it went broke within two years. It was only his third attempt to set up a car company that proved successful in 1903. The big breakthrough for Ford Motor company came in 1908, when he was 44 with the release of the mass-produced Model T, which was revolutionary and very cheap compared to previous cars.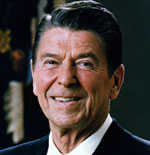 Ronald Reagan (1911 – 2004) – US President (1980 – 1988) Reagan has a minor career as an actor. But, it was only in 1964, at the age of 53, that he made a move into politics. He immediately was a hit with conservatives and by 1980 had been elected president at the age of 69. Reagan sought to roll back the frontiers of the state and pursued an aggressive anti-Communist foreign policy.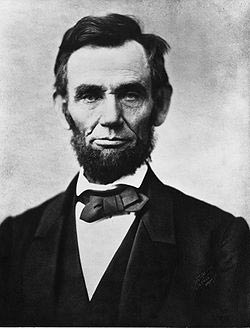 Abraham Lincoln (1809-1865) 16th President of the US from 1861-1865. He served in Congress 1847-49, but his opposition to the Mexico war made him unpopular and he lost the nomination to restand. He retired from politics. He re-emerged in 1858 to challenge for a Senate seat (he lost). But, in 1860 was nominated the Republican candidate for President – becoming the president for the last five years of his life.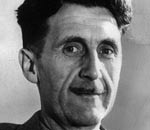 George Orwell (1903 – 1950) – English author. Orwell's early works such as Homage to Catalonia and The Road to Wigan Pier – were niche publications for a small socialist audience. However, his last two books written towards the end of his life Animal Farm (1945), and 1984 (1949) catapulted him into a globally recognised author due to his warnings about totalitarian regimes.

Laura Ingalls Wilder (1867 – 1957) Wilder was an American writer best known for her children's book – The Little House on the Prairie. She only published her first book in 1932 in the aftermath of the Great Depression which left her family in poverty. The book proved a great success and she went on to write an enduring eight-volume account of life in the 19th Century based on her experiences on the American frontier.

Grandma Moses (Anna Mary Robertson Moses) (1860 – 1961) Grandma Moses began painting at the age of 78 and became an iconic artist of national folk art. At the age of 12, she began work as a live-in housekeeper and was a housewife for many years. After she began painting, her work became very popular and she was renowned as an artist who can begin a career very late in life – she died aged 101.

Gladys Burrell (23 November 1918 – ) at the age of 84, Burrill ran her first marathon. Then at the age of 92, she completed the Hawaii marathon in a time of nine hours and 53 minutes. She had an adventurous life of working as an aircraft pilot and staying fit through climbing and hiking. She took up marathon running at an age when most are retiring from running.

Sri Chinmoy (1931 – 2007) A spiritual teacher who moved to NY, US in 1964. In 1985 at the age of 54 he took up weightlifting. In 2004, at the age of 73, he performed a public demonstration of weightlifting which included setting an impressive record of 1600 pounds in the seated calf raise. He lifted into his 70s trying to inspired the older generation that age was in the mind and not in the heart.

Momofuku Ando (1910 – 2007) A Japanese businessman who founded Nissin Food Products. It was only after the second World War and two year jail sentence for tax evasion that in 1958, (at the age of 48) he started to produced instant Ramen noodels. The proved a huge success and in 1971 at the age 61 invented the instant noodle which helped make it a globally popular product.

Harry Bernstein (1910 – 2011). Bernstein worked as a script read for move production companies and a magazine editor. His first book was published in 2007, at the age of 93. It was entitled The Invisible Wall: A Love Story That Broke Barriers and documented his early life ans struggles growing up in a Cheshire mill town. He published four books in total and passed away in 2011, aged 101.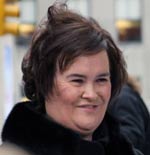 Susan Boyle (1961 – ) At the age of 48, Susan Boyle had only ever sung to her local parish. She led a quiet life looking after her mother and cat, she was unmarried but still dreamed of being a famous singer. After getting a break on 'Britain's Got Talent,' She became one of the fastest-selling debut artists of all time.
Citation: Pettinger, Tejvan. "People who achieved success late in life", Oxford, UK. www.biographyonline.net, Published 7 September 2019. Last updated 7 September 2019.
The Constitution of the United States of America
The Success Principles By Jack Cranfield at Amazon
Related pages

Famous people with Rags to Riches stories – Rags to riches stories – People who started off poor, but became rich through good fortune or hard work. The list includes; George Soros, Andrew Carnegie, Samuel Walton, Pele and J.K. Rowling.

People who made a difference. Men and women who made a positive contribution to the world – in the fields of politics, literature, music, activism and spirituality.

The most successful people – Successful in business, politics, culture, influence and the arts. Includes people such as Bill Gates, Usain Bolt, J.K.Rowling, Serena Williams, Martin Luther King.